It's high time we started greening our new house, but before I start tackling the back garden I wanted to start small and simple.
We made use of my parent's car a couple of weekends ago to visit the garden centre, and came back with a small selection of plants for our window box.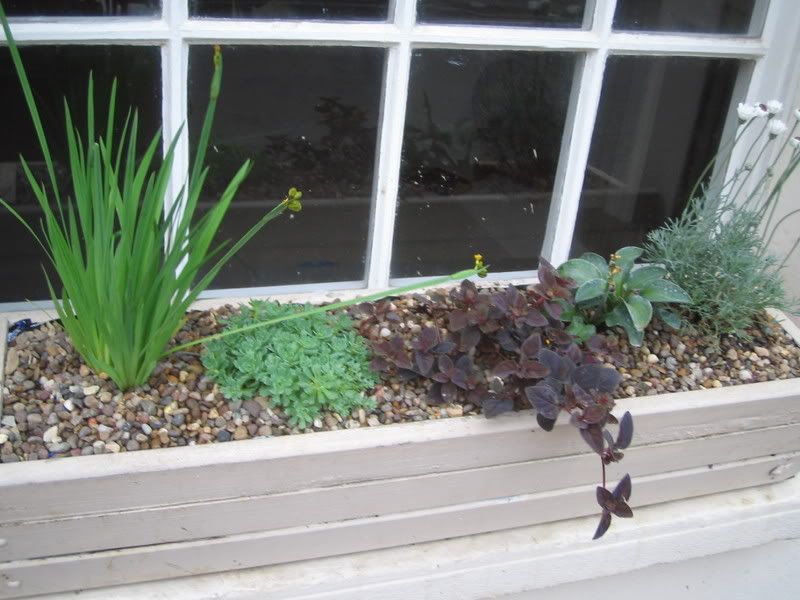 We chose low maintenance plants that could essentially be left to their own devices.
It'll mostly die back in the winter, but underground are 30 minature daffodil and iris bulbs, which will appear in spring.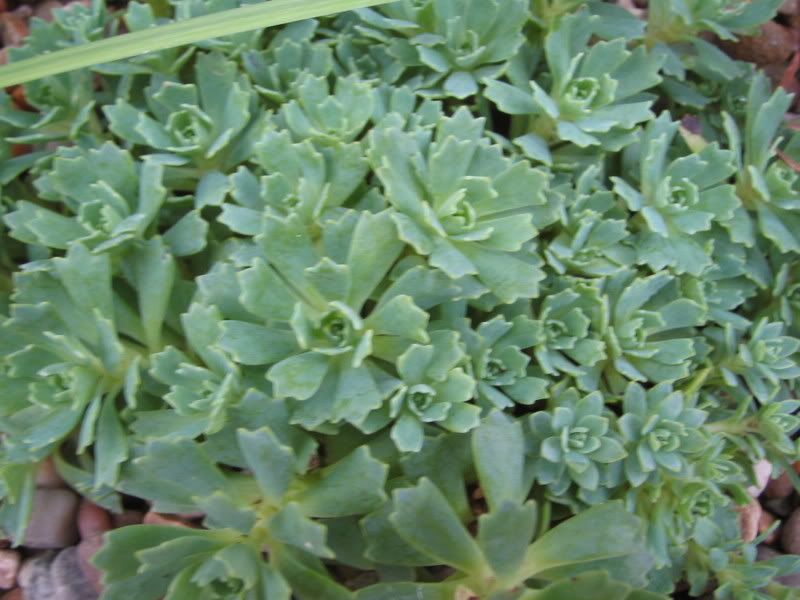 It's amazing how such a small thing has made a big difference to the feel of our house - it makes me very happy indeed.