As I'm sure I've said before, I am eBay's bitch.
My latest purchases have involved lots of fabric and trim for several swaps on
Craftster
, plus a load of cheap but beautiful clothes which have found a happy home in my wardrobe.
I especially love this crimson, paisley-esk trim. Its so pretty.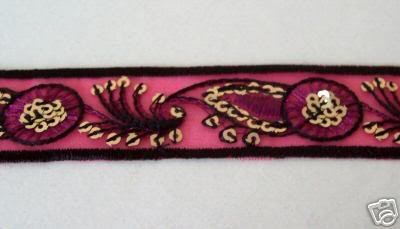 I also spied a mixed lot of Indian Silk Scarves. 15 of them in various colours, shapes and sizes for £16. Bargain.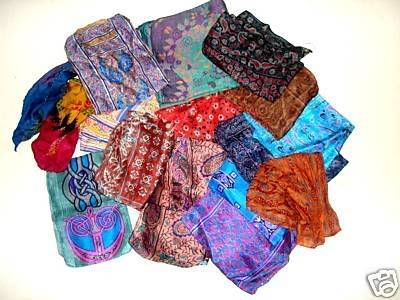 But what to do with them?
To answer this question I've invested some of my pennies in
99 Ways to Cut, Sew, Tie & Rock Your Scarf
, which hopefully will provide inspiration enough for all of them.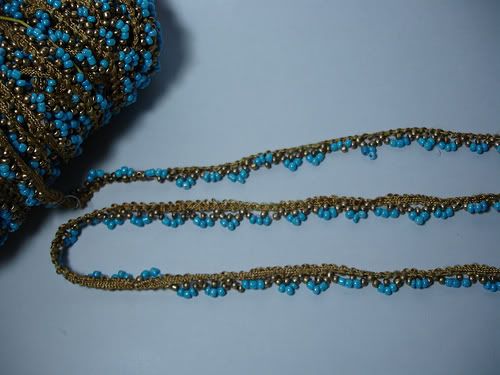 EBay will be the death of me, but how can I resist such pretty things. I plan on covering everything in sight in this blue and bronze trim and my life will be better for it.